Each pad can control an Audio Units plugin, or an external iOS app which supports Inter-App Audio or Audiobus protocols.
To load a plugin or an app, go to the Editor view, select a pad and press the PLUGIN tab at the top-right corner of the editor. The plugin selection menu is displayed: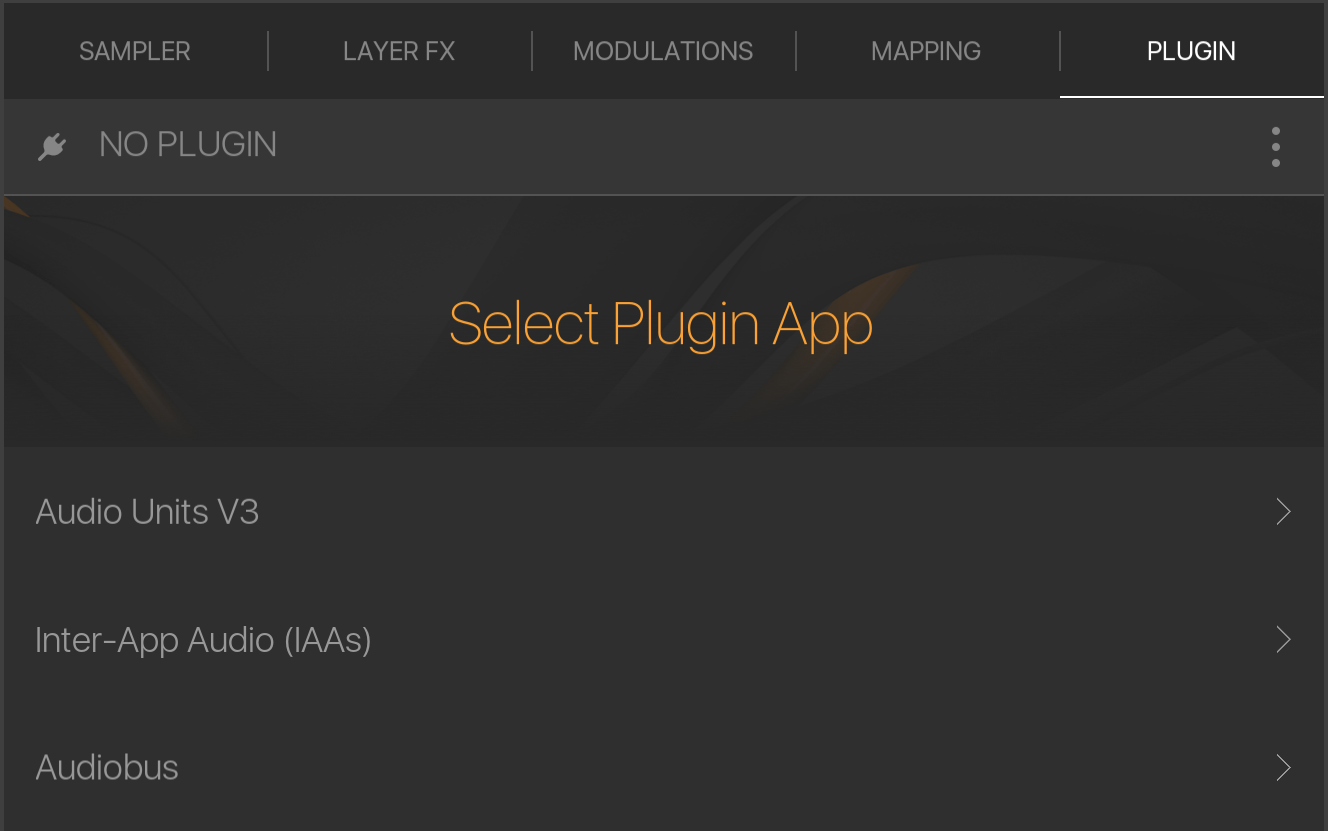 Tip: alternatively, you can also load a plugin from the Browser's "PLUGINS" page by drag & dropping it onto a pad within the Performance view.
Select which type of plugin or app you want to load: the menu is then automatically filled with compatible installed plugins and apps on your device. Tap on the "Load" button next to any plugin or app to load it.
Once the plugin or app is loaded, tap anywhere in the PLUGIN view to open the Plugin Control View: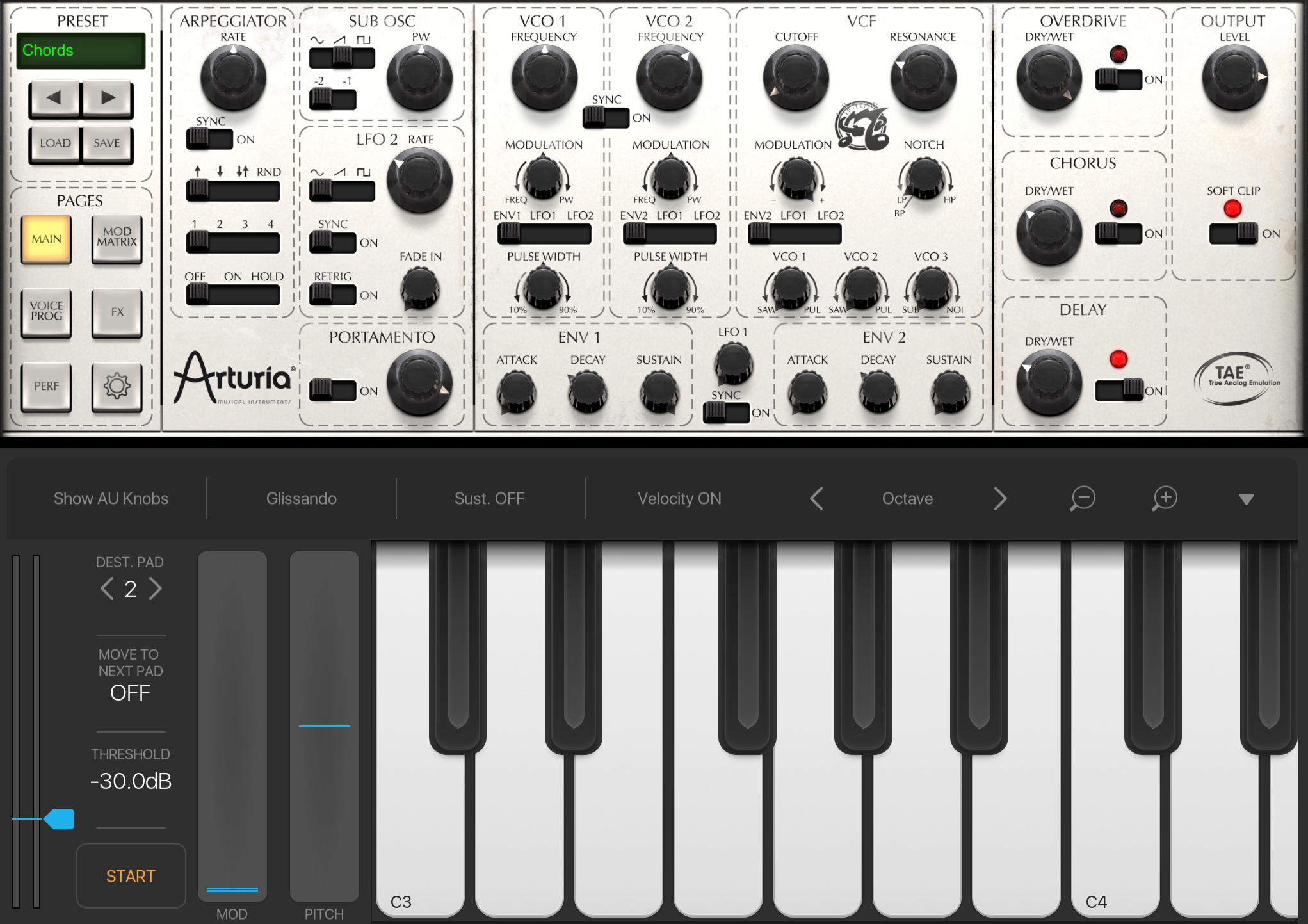 Audio and MIDI connections are now made between BeatMaker and your plugin. If the plugin supports MIDI input, you can now control it using BeatMaker's virtual keyboard or Performance view.
Audio Units plugins share their screen with BeatMaker, whereas IAA and AudioBus work as any other iOS applications. To open an IAA/Audiobus app screen from BeatMaker, tap on its icon located above the virtual keyboard. You can also manually configure the MIDI connection to IAA and Audiobus applications by pressing the "MIDI SETUP" located on the Plugin page and keyboard-split view.
For more information on using MIDI Audio Units plugins, please refer to this article.
For imore nformation on how to record from a plugin or external app, please follow this article.
Important note on saving plugins and external apps presets:
Audio Units parameters and presets are automatically saved within BeatMaker sessions and banks. However, IAA and Audiobus apps manage their configuration on their own. When saving your BeatMaker session, you also need to save within external apps any configuration/preset you've made. Likewise, when loading a BeatMaker session that uses external apps, make sure you recall their previous configuration manually.